Danish: Vi er 18 uddannede webdesignere og Art Directors som arbejder sammen i bl.a. Agil Udviling A/S.
Vi har lavet firma hjemmesider og for private siden 92'erne. Mere erfaring kan man ikke få. Heriblandt er de største danske virksomheder.
For more Danish, please check out out AMP Webdesign & AMP Webshop company: www.agiludvikling.dk
Web development based on HTML5, SQL and NoSQL
With Agil Udvikling A/S you can get a complete dynamic website up and running in under 10 minutes and then by phone or side-by-side you can recite your wishes by phone, Skype or Facetime.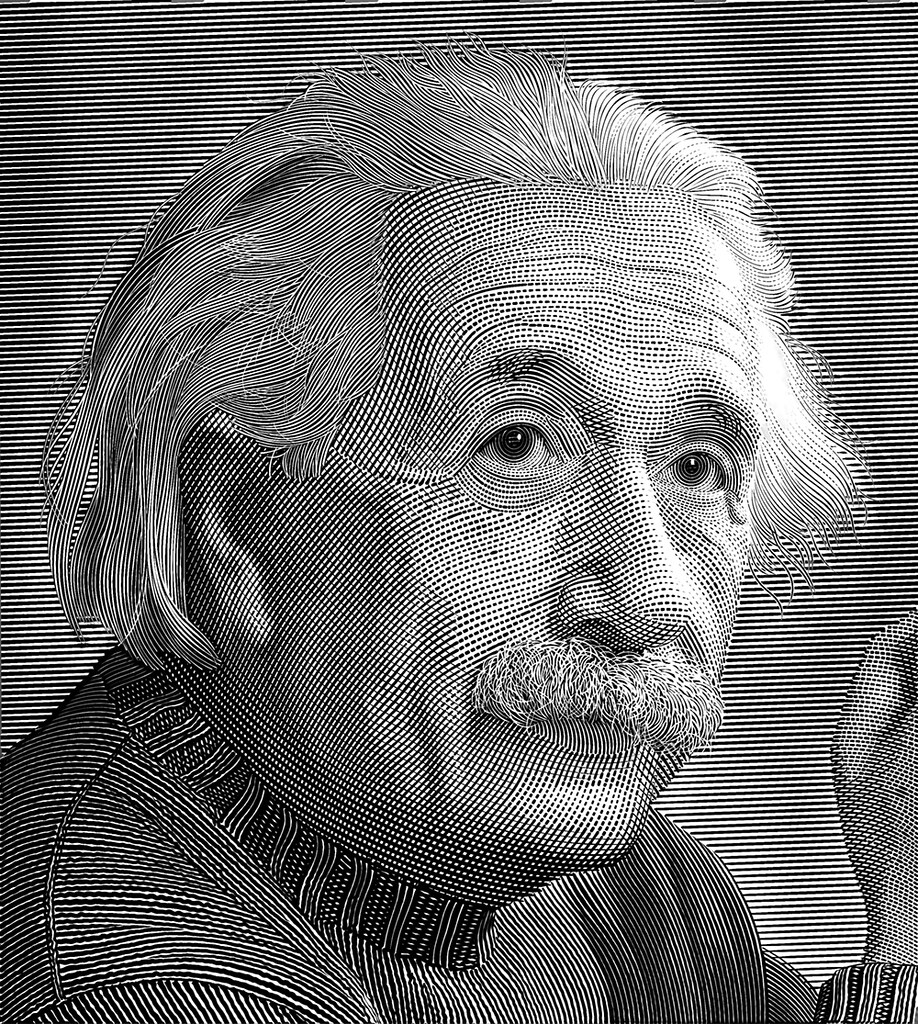 Agile Development offers dynamic, flawless standard solutions that represent solutions intended for Mission-critical Hosting. Agile development solutions are based on databases such as SQL and NOSQL. Click below for more information and contact us for a specified offer.
With references from some of the largest companies and millions of daily users, the systems must of course be robust and scalable. Agile Development provides an automatic maintenance plan (UP2DATE) that ensures that a Windows Server or Linux Server is always up to date.
Our Server Hosting is located directly on DIX and has 2 tier 3 hosting centers and together we only have 12 rack cabinets. Thus, we are one of DK's largest web developers, who also offer Server Hosting.
Many of the best-known companies have used us from time to time. And many have been doing so since 1996.
Web design from Agile Development A/S
Why not choose an A/S to do web design now that you are now in progress. We are faster, better and have more facilities. We have great deals right now. We can sell a complete website or a re-design of virtually all web designs for DKK 4,995,- It can't be useful we say we are fast if we don't prove it. Normal price is up to 25.000,-
For large non-profit associations, aid organizations or humanitarian associations, etc., there is also 50% and a grat ice sponsorship about free Hosting on one of our servers located on DIX or our other hosting centers.
What do I get paid in web design?
You get a complete web design with or without a logo from our ART DIRECTOR TEAM (2 trained ART DIRECTORS) which of course meets every wish within proven standards and legislation, including the UN's 17 SDGs, GDPR Privacy Policy, Copyright Law and cookie directive.
It's hard to say no to because:
100% Google AMP certified AMP responsively WITHOUT errors – you can see it on phone, tablets, IMAC RETINA screens and all TV that has internet
You choose your own CMS system but we recommend WordPress which has about 70% market share in the world.
Full Social Media & HTML 5 integration. You must even send us links to all your social media pages.
100% security built in with Firewall/Malware Control/Anti Hacking Control
SEO validation testing and Search Engine Optimization included for the most used keywords, made by our SEO Experts
The world's leading ecommerce platforms with standard debit cards and PayPal Payment gateway integrated and installed from the get-go
Free Web certificate up to 2.048-bit encryption and HTTPS:// by default. Expandable with GREEN BAR certificate (not included)
World's leading analysis and statistics programs
Full legal compliance pages including standard advaokat produced Terms of Sale and Delivery, Integration with cookie directive 2019, consent statements and GDPR Privacy Policy are installed from the start with the possibility for anyone to view, modify or delete their data cf. the law.
The price is NOT included:
Teaching and special adjustments, see bottom.
If you want the UN's 17 SDGs, the additional price is 995,-
Logo or product logo included made by Art Director m/u trademark (R) TM (Additional Price from 995,-) in 3D see 1995,-
CMS systems you can choose from:
Change the platform now you are in progress. Many have outdated systems that don't meet Google's requirements for Responsive Web design certification, HTTPS and more, meaning you'll be listed lower in Google and other search engines if you don't have the quality in order.
OPEN-SOURCE CMS WEBDESIGN
WordPress, Drupal, Joomla, Typo3, DotNetNuke, Concrete5, CMS Made Simple, Umbraco, Plone m.fl.
E-SHOP & E-TRADE SYSTEMER
Magento, Prestashop, OpenCart, ZenCart, OsCommerce.
We also have systems that integrate into programming languages and CMS systems such as VirtueMart, WooCommerce and Spree and many others that are installed as a plugin.
Migration and conversion
If you want a MIGRATION from an existing website, the price is 19.995,- regardless of the number of pages, except for extensive conversions if you choose to change platforms at the same time. This requires us to approve your site, your wishes and needs first.
We can hold a 1 week course with online publishing as drafts and supervision for DKK 9.995,- (a total of 12 hours.) for a maximum of 5 people.
There are 3 proofing wishes included in the price if it is a redesign and 7 if it is a new design where you have only texts or products in advance.
There can be many advantages to switching platforms such as security of supply, data security and wide selection of applications, ecommerce platforms, video and plugins.
Why develop in an Open-Source CMS system?
The conventional CMS systems have a very small market share in favor of Open-Source CMS systems. The Open Source business model has gained 90% of all companies and therefore there is greater security, better speed and more facilities by building on the systems that have the highest consumer confidence in the world, namely those based on Open Source. This is where millions of users' feedback and thousands of developers, unlike a few developers, can of course provide much better solutions.
Open-Source CMS Systemer
Agile development provides market leading CMS systems which are simultaneously the most widely used CMS systems in the world. Unlike any company with 1 or 2 developers, the advantage of these CMS systems is that there are millions of users and often several thousand developers. It itself provides both more quality, more facilities and higher security. The solutions are based on Java, PHP, and .NET.
We are experts in WordPress, Adobe, Microsoft, Joomla, Drupal, Typo3, Umbraco, Alfresco, OpenCMS, Dotnetnuke, Plone & Zope.
Applications that Agile Development uses for development:
Adobe Enterprise (Alle Adobe programmer)
AutoDesk Enterprise (All Web-related AutoDesk products)
Corel Draw, Painter
Microsoft Visual Studio, C++, ASP.NET
HTML5, PHP, Ruby-on-Rails, Zend, Actionscript Java, Javascript, J2EE EJB Phyton, JSP, Ajax, Go, Perl, Android, App Engine, Eclipse og JBoss
E-Commerce
Agile Development provides development of E-Commerce Platforms for certified applications for the Internet. These are solutions without restrictions on the number of customers or records in the database. Solutions include products from:
Woocommerce, Magento, Magnolia, OpenCart, Zencart, Xcart, Ubercart, Ecwid, Virtuemart, SugarCRM, OpenERP, Ebay, Microsoft, Adobe, Google, Oracle, SAP, IBM, HP og Red Hat.
Compliance with zero errors is a promise
Not all can keep that. But write that we do. No one else does write this. The employees at Agile Development are trained within Scrum, Prince2, Lean and eXtreme Programming. We have a special troubleshooting team so that it is not the same people who have developed your solution that also sits and searches for errors. Agile development can provide source code that complies with all standards within the Internet and programming in general such as the W3 consortium and the various standards groups. In addition, browser compatibility in particular Microsoft's own products do not support e.g. Mozilla, Chrome, Opera and other browsers. It has the advantage that you can validate your product in validators at any time with a 100% flawless result.
Agiludvikling uses the following SQL databases:
Agile Development uses the largest manufacturers in RDBMS SQL Systems such as Microsoft SQL Server, Oracle MYSQL, Oracle, DB2, PostgreSQL, and Firebird. The above has approximately 80% of the market for data collection, e-commerce and Business Intelligence systems.
Agile Development is a leading NoSQL developer:
NoSQL is an Open Source movement that has shaken Oracle, Sybase, IBM, SAP and Microsoft. The shake-up comes after the world's largest companies switched to NoSQL instead of SQL. The reason is that the speed can increase several thousand percent. That's exactly what Google, Facebook, Twitter, Amazon and thousands of companies are using. They reduce both servers and hard drives at the same time and at the same time get the world's fastest systems. For example, Facebook could write 50GB of data at 0.12ms by switching to NoSQL, which is a whopping 2,500 times faster than MYSQL.
Agile NoSQL systemer: Hadoop, HBase, Hypertable, Cassandra (Facebook), Dynamo, (Amazon) Connectnow (Adobe), Mapreduce, Terrastore, CoachDB, m.v.
Call 31951111 local 240 for more info
Please note that our terms and conditions of sale and delivery apply, including that we have the right to reject additional corrections without payment if the total hourly consumption is overwritten. As a starting point, 995,- per hour plus VAT is calculated for continued changes and for the entire production, even if it takes place via teamwork with us (RoundTable Web &App Design). Meetings are held at the same prices, both introductory, along the way afterwards the time spent as reported and this final price for this. Please note that you are entitled to a refund for hours that are prepaid, but not for services provided such as design, logo suggestions and time spent. In its entirety, there is no right of return or warranty applicable to our work, templates or image selection. The customer is responsible for paying licenses, templates, pictures, and vignettes, etc.

Do we make websites for private customer also?
Yes we do. its is from 4.995,- DKK. Please call 31951111 for more information.