Easy Sound Studio post-production and Content Agent Distribution for artists, TV, Video / Film producers, Series, Pages & Groups, Podcasters, Influencers, Marketing and Commercials
Easy Sound and Music Invest are some kind of Talent Finder(R) for unique artists and music producer people around the world.
In general, we are music producers and can help other artists, whatever their instrument, to maintain their wishes, like:
Brand Building including photos, video production, and art director services.
Business Building by setting up all the numbers in the worlds distributing channels like Spotify, iTunes, Shops, Supermarket chains and through national tele- and music companies around the world.
Music Marketing for getting your songs played on Youtube, Facebook, Google
Koda / Gramex / Direct Payment money for your music on the world's scene where 95% of all people are able to hear/see your music
Internal and direct Artist Management direct with CD/DVD to major Record labels in the world / 2.500 receivers
Recording of signature music, jingles and voice signatures for public and private WEB, TV & Radio Stations
Modern Music Record Studio Control Desk with Green Screen Chroma Key Computer, Equalizer, Mixer and other Professional Equipment. Switchers, Buttons, Faders, Sliders. Record, Play Songs
If you are good and have well-known artists as a reference, you can be a part of our team. As a Team member, you can join different projects typically 1-3 times pr. month, so it does not mean you can get a job here, as many of the jobs are paid by KODA/GRAMEX only. Easy Sound, Good Sounds & Music Invest has more than 25 years of experience as professional studio musicians and producers, we can offer some very competitive solutions for artists in general. The price is until 90% lower than any professional record label house.
Our Sound studios are located in Denmark, Sweden, Germany & Baltikum. As studio musicians, we are providers of mixing your music, sound designs, signature music, enterprise music, classical music, hit numbers, film music & music for education and health care. Here is our offices: Herlev, Oesterbro and Aarhus:


Easy Music Recording with Content Agent Artist Brand Building & Business Building
We have the best and most expensive instrument brands in the world. Quality always comes with a cost. We now have 2 YAMAHA GENOS and 1 YAMAHA MONTAGE keyboard, which currently is the world's favourite composer tools. It is an AGILE mini studio for smaller productions like DEMO CDs. The Yamaha Genos has some of the best sounds in the world.
In fact, there is no better sound source, in real world, samplewise or electronically. It even handles voice, voice vocoders and all the dynamic effects to create a talented vibrant version of your voice. If you wanr dubbing wiht 128 of your own voise, no problem. We can do it 128 times or 1 times and manually pitching your voice. Our samples system covers up to 384 Khz and Dolby Atmos quality.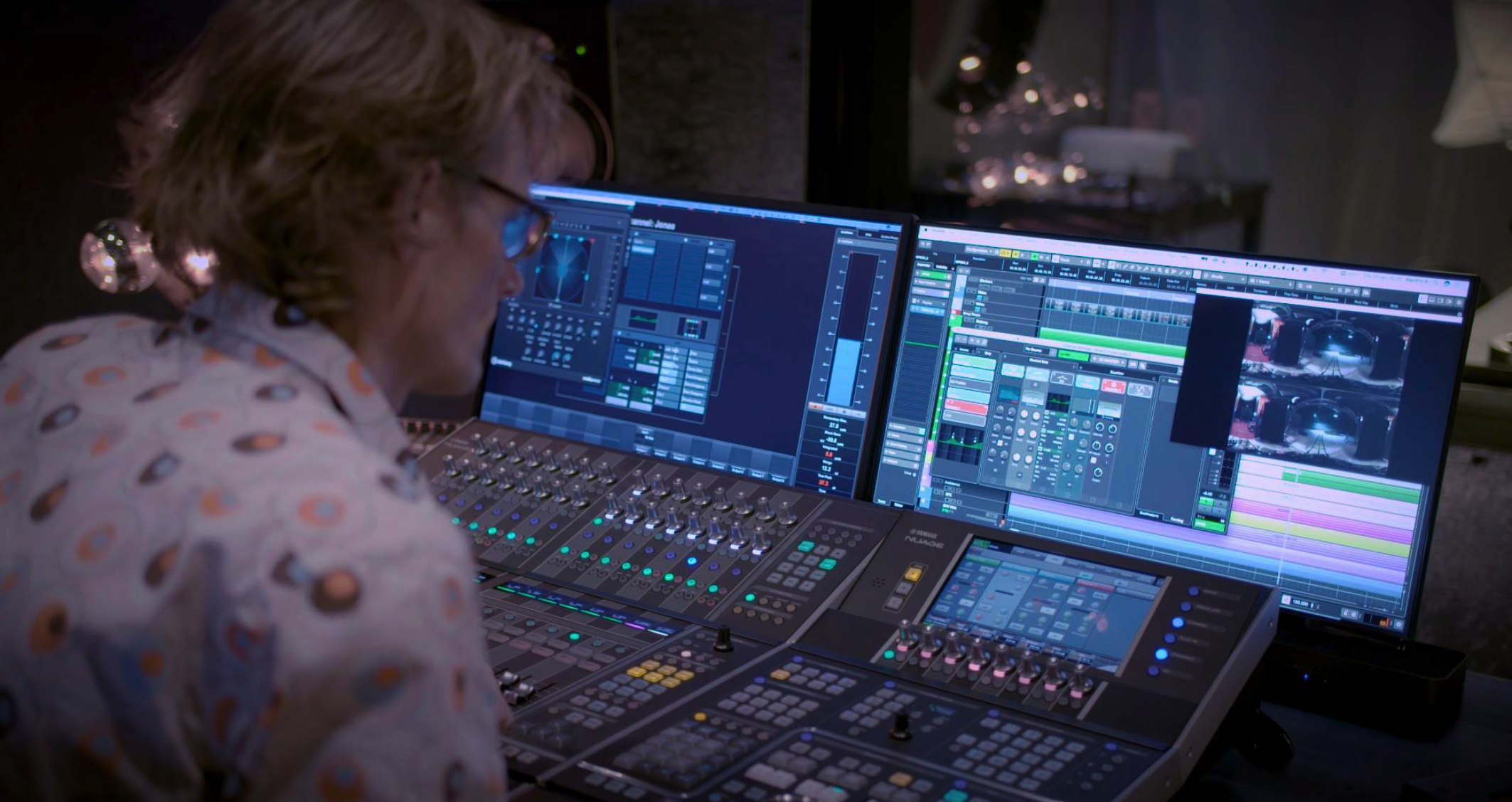 The Yamaha Genos Composer Keyboard is the newest addition in all 3 studios. It was first released from Yamaha to Michael Rasmussen in the Copenhagen Studio in October 2017. It is for producers, singers, keyboard players and a source for the best sounds in the world. In fact, it is the preferred sound source in most of the leading artists and quality sound studios in the world.
The best sound of any instrument, period…
On the sound side, we use instruments, mixers, keyboards, and sound production units as follows:
Grand Piano from Steinway and Bösendorfer (Østerbro + Amager)
Guitars and Bases from Ibanez, Yamaha, Ovation, Fender, Gibson, Martin, Seagull, Rogue, and Sterling
Keyboards from Yamaha, Korg, Roland + many oldies like Roland, Sequential Circuits & Minimoog
Digital and Analog Mixing in 24-48 tracks from Soundcraft, Yamaha, Behringer, and Presonus
Microphone studios environments from Neumann, Audio-Technica, and Sennheiser (Amager)
Computing MIDI and DAW software power from Steinberg Cubase and Nuendo, Wavelab, SpectraLayers, Dorico, Halion 6 + all VST products like Vertigo Violins and others.
Pro Tools Ultimate og Avid HDX Setup with Avis S1 mixer & Daw controller
Other DAW software we have on Imac and PC's, Avid, Acid, Ableton, Cakewalk, FL Studio, Garageband, Logic Pro, Mixcraft, MuLab, Propellerhead, Presonus Studio One, Reaper, Reason, Prime (Not all 100% updated).
Acoustic Plates and removable walls, for a non-reverb room (Amager only).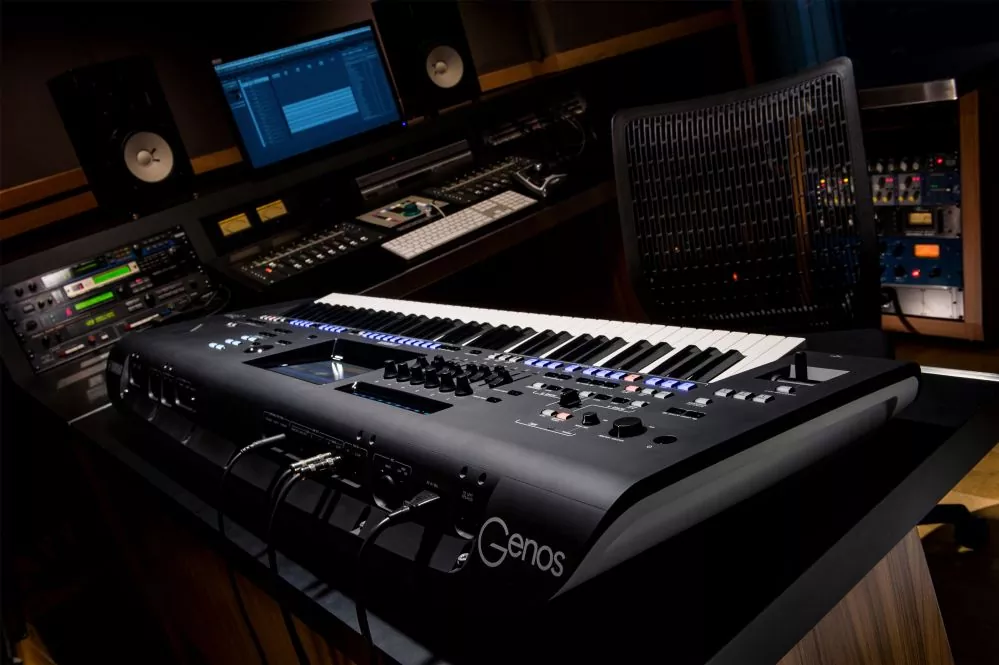 Genos MP3 file making and Genos mastering…
We are Yamaha Musicians and experts in Genos and Montage as well as Steinberg software. We also remove rumble bas sounds and vibrating frequencies, things which make your music sounds bad. Also we make the new rooms, so you can have MIDI files without any effect, and we make them sound much better. We make GENOS Midi format convert to MP3, WAV, ALAC, FLAC or AIFF without lossing any of the Genos Sound Quality.
We can any Dolby 256-384 KBIT Steinberg NUENDO Software and through Steinberg and Yamaha hardware, only 100% digitally. You can do it yourself also by renting our iMacs.
Yahama MONTAGE eller Yamaha GENOS Leje / (Rent pr. hour)
We can rent most instruments in our studios for 295,- an hour inside outside after agreement. Rent for YAMAHA MONTAGE / GENOS outside is Deposit: 19.000,- and then 395,- an hour in Danish Kroner excluding transport or manpower for demo or production.
Recording of demo CD and distribution for bands and singing artists
If the budget is low, it is possible to have a DEMO CD with 3-5 tracks for around 1.500 DKR. (until 30.06.2022, then 4.995,-) it includes a recording of 3 tracks and includes the content distribution list. The recording can also be directly in the Yamaha Genos Arranger Keyboard, also for singing artists as it includes publishing facilities in good quality.
Why not be presented directly to the biggest record labels in the world? The artist presentation includes a presentation distribution to the major record labels. If you want all 2.400 record labels the price is 4.995,- In that way your Talent will bee seen and heard by the major decision takers in the industry. Our offices in Herlev, Oesterbro and Aarhus.
TV and Video production
Here on the adress we have a modern videoproduction studio, where we can make your videos for comercials, for song videos and for Interviews e.t.c for your website. We are producing and making distribution for you if you wish to be distributed to the world.
Check our systems in VIDEO A/S (my company for video production):
Some demos of the Yamaha Genos and Yamaha Montage:
Partners in one or all countries
Video A/S, Easysound, Yamaha, Roland, BlackMagic Design, RØDE, Newtek, Steinberg Nuendo, Evercat and all mentioned brands and music distributors.
We do production of LIVE Film, TV and Video, streaming, conferences surveillance and protection equipment
We are the owners of AISTRA.NET and VIDEO A/S, why you can se more on aistra.net
Profile of Michael Rasmussen Valiantin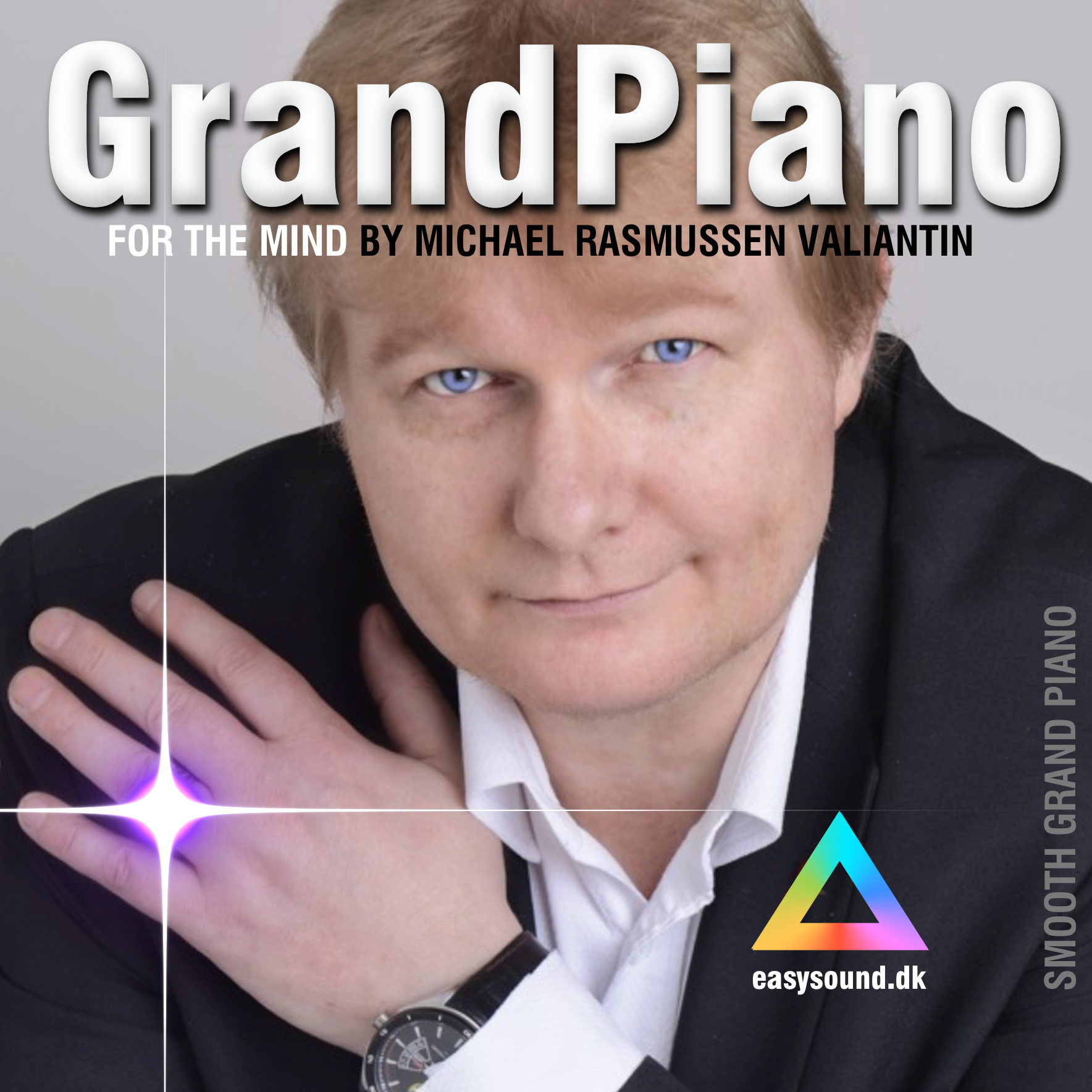 Michael Rasmussen Valiantin is a producer and composer who is educated as a classical composer at the Danish Music Academy (Grand Piano and Violin). I started since the age of 5 and has played in bands since he was 12. At the age of 18, I did start producing music in studios and started the Capriella Music and Kunstnernes Fælleskontor in Nørrebrogade 88 and Stengade 30.

Later on I took over Elmegade 25-27 (Fat, Bad & Dirty Sound was) where i meet many world famous artists and started a the "mini studio" and was importer of equipment from Yamaha, Roland, Sequential Circuits & Steinberg and establish the Yamaha and Roland dealership in Frederiksberg. Later on I took over the HiFi shop Teknifi on Falkoner Alle 79 and founded the Skandinavisk Computercenter which also sold music software and music gear. Besides that i played in numerous bands and was recording music in many studios and producing music for ballets, tv/movies, videos, commercials and created many film music tunes.

After a while he started the DTPARTNER A/S & MusicSoft in Sneppevang 5 in Alleroed. I am offering Music Marketing and compositions and has delivered music to more than 15 artists and bands and more than 30 companies. My favourite instrument is church organ, grand piano's, Yamaha Genos and Yamaha Montage, as well as the Steinway and Bösendorfer concert piano. I also is a founding partner in EasySound.dk and in Content Agent. My Facebook: https://fb.com/hostingcenter
---
Free Music Distribution
You can have a free music distribution by EasySound. It is 100% free for all. See all here.


Dolby Atmos®, 7.1, 360 degree Spatial Audio, VR/AR and binaural audio recording
Dolby Atmos® Mixing with Nuendo e.t.c. Dolby Atmos is a surround technology that allows you to position sound sources, not only around your head but also above your head using two rows of ceiling speakers.
If it is just to impress or you want the latest soundtechnology we can provide it. We can record in Dolby Atmos® with Nuendo and our editing suites for video, tv, film and also live conferences and surveillance rooms.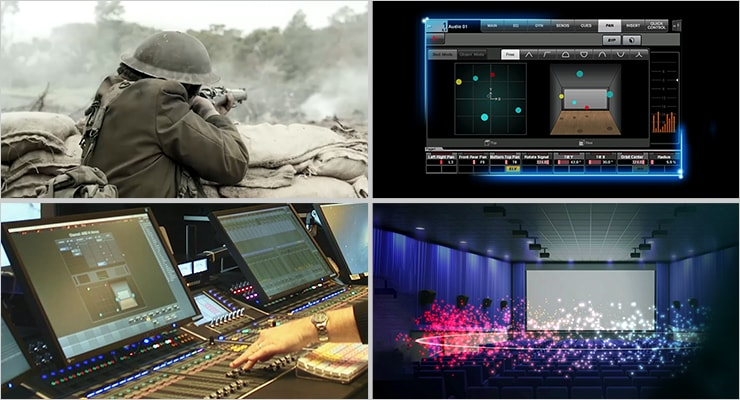 Types of instruments we work with either by sampling or by natural instruments
Grand Piano composition tunes on real Steinway, Bösendorfer, Yamaha Grand Piano
Church organ recordings by sampling or on location in churches and likewise places
Chorus music either by multitimbral voice sampling or real chorus compositions and produced by some of the famous chorus bands with up to 100 people
Voice recording for speakers for presentations, tv-programs, audiobooks and psychology self-development series and/or hypnosis
Also recording on historic instruments by permission from museums, collectors, mansions and castles
Famous Guitar and Bass Guitar types, Asian string instruments, Harp and ukulele tunes
Natural String instruments like violin, viola, cello, bass…
Wind Instruments like Trumpet, French Horns and Saxophone tunes
For analog devices we can record with these in Copenhagen (its highly mobile and has best data/specs)
Steinberg AXR4 32-bit integer resolution up to 384 kHz with Rupert Neve Designs SILK emulation & SSPLL guarantees ultra-low jitter
Focusrite Scarlett 18i20 3rd Gen, Focusrite Clarett+ 2Pre, Scarlett OctoPre and RedNet A16R MkII for DANTE, included Avid® Pro Tools®
Easy Sound Recording Studio overview
Sweden: 32 channels analog and 64 digital channels only – 14 microphones – 2 solo boxes for voice, audio or drums
Denmark: Smedeholm 11-13, with 96 analog channels for choir and 32 digital Channels + Yamaha Genos + Montage + 3 microphones. We have a little scene around 200M with light and approx 200 people in the 360 M2 restaurant and a 360 M2 Church by appointment only for recording Christian Music.
Denmark: Oesterbro: 2×32 digital channels + Yamaha Genos+Montage – 3 solo boxes, one with Bøsendorfer Concert Grand Piano
Call +45 321 77777 ext. 123 for an offer and for recording in Germany, Estland, Denmark or Sweden.
Vi producerer nu video på Blackmagic Design med både URSA 4K og 12K kameraer.
Du kan læse mere her om BlackMagic.