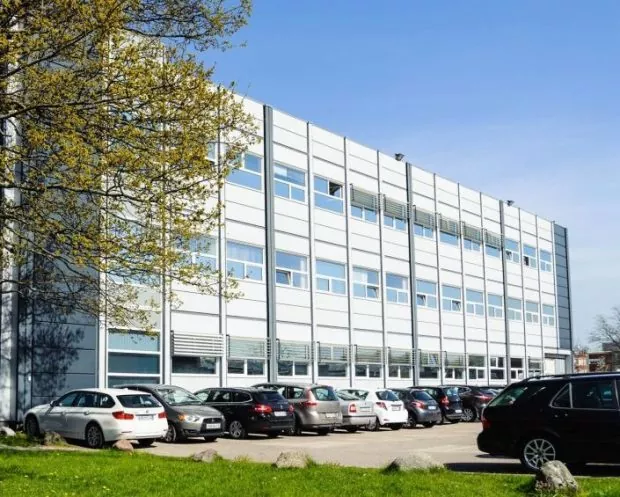 Michael.dk and his companies has references from some of the biggest companies in the world.
We have been delivering advisory, services and products to 12% of the companies on the Forbes TOP 100 list. We have a base in Hannover, Germany, Copenhagen Denmark and a representation office in Aarhus, Denmark.
Here are some examples: NTT, Carlsberg, SEB Bank, ISS, Santander Bank, HSBC Bank, Tryg, Codan, Allianz, Royal Bank of Scotland, Carnegie Bank, Vestas, Danfoss, Arla, Universal Music, Google, Coca Cola, Apple, DSB, Ikea, A. P. Møller, Mærsk, Pricewaterhouse, Deloitte, KPMG, Y&R, The National Defence, Kongehuset, Parken, GlaxoSmithKline, Pfizer, Novo Nordisk, NovoZymes, Novartis, United Nations, United Nations, Forsvaret, Beredskabsstyrelsen, Arla, Seruminstituttet, McDonalds, IBM, Microsoft, DSB, DTU, DTI, TDC, Ramboll, Apple, Nokia, Philips, Ericsson, Sony, Orange, Lego, Vestas, Danfoss, Siemens, Cisco, Intel, SAP, General Electric, HP, Accenture, Mercedes-Benz, BMW, Gyldendal, Statoil, Shell, Coloplast, Colgate, BASF, 3M, JP/Politiken and Berlingske.
Also i have been delivering consulting and services for EU organisations, The Parliament, ministries, directorates, agencies, 125 municipalities and many political parties.
See more references.
---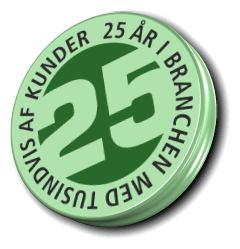 "Great to be part of Michael's trusted network! I would not hesitate to recommend him to any of my contacts." Atif Shah, Area Sales Manager, ABN AMRO BANK, abnamro.com
"Micheal is the kind of person who can really get the job done. Great work ethic and paralleled excellence. Micheal can interact well with our marketing and our IT department." Joseph Kuter, Web Developer, Networks Solutions, networksolutions.com
"Michael is a dedicated person with a clear vision and goal in all he does. Apart from the dedication to his work, Michael is also devoted to helping people who needs it, and the help offered are often done anonymously." Thorkild Ipsen, AppleCare Sales Executive, Apple, apple.com
"Michael is a professional business man. Michael is representing Verinet Nordic with a high level of communication skills. Through Verinet® Michael is distributing a extremely wide rage of products from satellite internet to security equipment. Michael has always a valuable input with a lot of common sense. He is very Personable with Good Value and Creative" Jonas Tetzschner, Electronics Engineer, Masanti A/S
"I recommend Michael Valiantin's homepage WWW.VERINET.DK " Susanne Rosendahl, Indkøber, Novo Nordisk A/S, novo.dk
"Michael has shown leadership and very high customer contact. The services delivered is top class. Michael has a deep knowledge of all the technology Verinet Server Hosting center can deliver with Great Results and High Integrity" Tomas Thobias Hellum, Bavarian Nordic, CEO, Linkin A/S
"Michael is a top professional solution provider always giving you the best solutions for your company's hosting and online marketing needs and then he keeps the momentum all the way…" Hans Jul Larsen, Co-founder, SMTP.dk & MYSMTP.eu Hosting by www.verinet.dk
"Michael is a trustworthy person, that I will do business with at any time." Kind Regards Ole Fosdam, Personaleleder, DSB, dsb.dk
"It is with great pleasure that I recommend Mr. Michael Rasmussen. Michael is a results oriented individual that provides timely solutions to complex problems. It is an honor to be associated with Michael and part of his trusted network." Salvatore Rampaul-Pino, Quality & Process Engineering Manager, VisionResearch
"Michael is a modern "Renaissance Man" with a broad knowledge and perspective that allows him to develop creative and thoughtful solutions to difficult problems in a timely manner." Top qualities: Great Results, Expert, Creative. Bruce S. Preble, The CCIM Institute
"As a professional service provider, Michael is very innovative and creative to get the job done." Top qualities: Personable, Expert, Creative. Rob Mitchell, FourthFactor, fourthfactor
"Michael is a very kind, warm and welcoming person and he is an excellent net worker. I see him as a trustworthy person. I am proud to be connected with him and I give him my best recommendations." Jørn Nedergaard Mediator, advokat / attorney-mediator, Mediationcenter A/S, mediationscenter.dk
"Michael is a driven individual that knows what he wants and is willing to take the necessary steps to achieve that goal. He exhibits the same characteristics in the business world and is pleasurable to work with. My company and myself both welcome future travel business from him." Michael Fraley, Dispatcher, Carey Indiana
"Michael is a great visionary & its really wonderful to work with him. He is really a detail oriented guy. I will love to work with him again in coming days. San" Bhabani Sankar Prasad Dash, Managing Director, Interfinet Technologies pvt ltd
"Michael's profound knowledge of the IT industry coupled with a long standing experience makes him the right partner for server hosting" Mark Arthur, CEO and PhD in DTU, dtu.dk
"Highly recommend to all others! Thank you!" Steven Burda, MBA, Founder & President, Burda Consulting Co.
"Working with Mike I found him as a person with great experience and deep knowledge. Creative and his knowledge is vast and thorough. He is reliable, goal oriented and detail oriented expert with great interpersonal skills." Mohan Reddy, Manager – Sales, UTL Training
"Michael is very dynamic, and complete administrator with knowledge in almost any business area. He is very responsible and an outstanding business decision-maker. It is always a pleasure and bless to work aside him." CEO Thierno Fall, Owner, SETCO International
"I would recommend Michael for his great eye! He is such a visionary guy. It is an honor to be associated with Michael and part of his trusted network." Guillaume Tessier, e-marketing, search & web analytics Consultant, SQLI.com
"Michael is a top-notch CIO with a great eye. He is a true visionary, with an uncanny ability to figure out the solution to the problem. He truly is one of a few that gets it." Mark Hamade, Vice President, Human Capital, DATASKILL Inc. dataskill.com
"Michael has been a great CIO . I would recommend him to anyone for his hard working and reliability!" Manuel Trongone, Windows Engineer, Lunarpages, lunarpages.com
"Michael is one of kind, He belongs to a very different breed of Man that is entrusted to perform at a higher professional level while at the same time allowing induced and self development of colleagues and obviously the company He belongs." Marcelo F. Antunes, Partner, MOMMAT Ltda.
"As I see it, the companies established back from 83 and forward is some of those who innovation is included. And I can recommend the Design section." Jaroslav Pros, Founder and owner, Networking pros, csob . cz
"Michael is a true, and what I would call a professional business person. Michael has one of the highest level of communication skills I have ever come across. Michael is distributing a extremely wide rage of products from satellite internet to security equipment. Michael has always been a valuable person with his input and all his commen sense. I like to wish him the best of luck for the future…Even so, I don't genuinely believe he needs it…" James Hayes, Writer, JAMES HAYES BOOK'S
"I know Michael as perfect consultant, with wide areas of knowledge, excellent view of entire project without loosing contact with details. His help was priceless for us. Top keywords includes Great Results, Expert and On Time" Romeo Ninov, The Captain, cngroup . cz
"I recommend Michael Rasmussen and he has been my provider for consultants and advisory since 1992. He is a innovative strong leader and i still have great benefits of his Psychological views and his Disruptive ideas" Steen Clausen, CTO, MBA, Metropol
"I can highly recommend working together with Michael Rasmussen Valiantin. He creates Great Results and is an creative Expert" Asbjørn Eriksen, Independent Consultant, Vervandi Investment
"Michael Rasmussen and I have worked together many times, and we will do so again, and always with a good result. So it's easily for me to recommend his company and Michael him self. Best regards Vincent" Flemming Vincent, Professor, imu.edu.cn
"Michael is a trustworthy person and a very creative person. l will give him my best recommendations. Saluds Bonett Trusell Wagner" Bonett Trusell, Owner, SafeHouseSitter
"Michael Rasmussen did an outstanding job in the process of launching SMTP.dk. Expert knowledge in all disciplines: Hosting, hardware and SEO = Success ! High Integrity." Hans Jul Larsen Advertising Bureau, hans.dk
"Michael is my supporter in IT, and he has branded my business. He is very helpful and I recommend him very much." Anne-Kathrine Christensen, Holkat ApS
"I have known Michael since 1986 and he has always been at the frontend of technology. Michael is fun and outgoing. Michael is part of the changing world. Michael make it happen." Lars Mygind, CEO, Heilesen & Mygind
"I have worked with Michael and Verinet.dk in several occasions, and the and joyful spirit of Michael has always been a pleasure." Kim Schulz, Owner, DevTeam Danmark, devteam .dk
"Forget the Rest and try the Best. I have recommended Michael to my various business associates and I recommend Michael to you." Richard Hussey, Chairman and Managing Director, Innovation With Results LTD
"Michael is very innovative technopreneur – his marketing strategies are effective and his services timely! Definitely worth considering as a business partner!" Mark Lau , Project Director, Project WRS, icancollege.com
"I hired Michael to do my websites and hosting and also for advisory as an consultant. I have never been unsatisfied with his services why i can recommend him to all. He is very precise and keep promises before deadlines as well. Fast and with great innovation and perspective details included in the price..!" Hugo Hein, CEO, Hugo Hein Shipbrokers
"I met Michael Rasmussen through various online networks since last two years. Michael is very friendly, professional, reliable and trusted business partner. He helps me a lots to set-up The HITA Bali Property as SEO, Adwords Specialist, Trademark Registration & Open Source CMS Systems. I fully recommend to connect and deal any business opportunities with him directly. Congratulations Michael and all the best." Yoshua Daely, Founder, The HITA Bali Property

(C) 2018 COPYRIGHT BY MICHAEL.DK
---