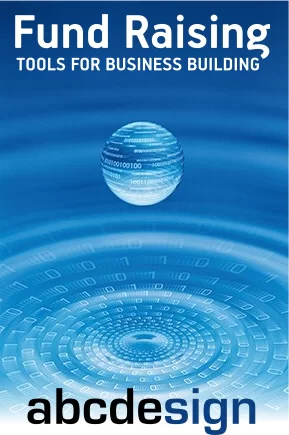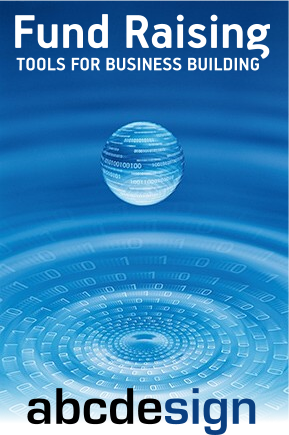 For starters and current institutions and companies we can supply Fund Raising on a professional level.
With more than 25 years of experience i have done Fund Raising and Marketing campaigns and projects for Humanitarian and other NGO organizations, Government, Knight Orders, Churches, Hospices, Hospitals and many well known private owned companies as references.
The Fund Raising Concept
We can assist with the production of materials, magazines, logos, campaigns, trademarks and also get the Fundraising Team into work. The Fundraising Team consists of currently 42 mature professional Fundraising Marketing people. We can deliver:
Fund Raising by a mature Fund Raising Team for organisations, product, services and start-up businesses
Split Revenue Fund Raising like ex. selling office articles or subscriptions by giving a percentage of the sales
Funding by searching all Funds and Legates in each country
Project funding, money guarantees and paid travel expenses by the Foreign Ministry in each country
General Project Funding through Ministries, Municipalities and EU funding for many industries
Consul-to-Consul Diplomat and embassy work for project relationships between 2 or more countries
Export related projects for sales, funding and special project such as Knowledge Distribution
Humanitarian Projects with all funding through NGO and Ministries and Government Organizations
Special EU and EMEA funding for starters and special industries like renewable energy, energy and fuel industries and waste management
WinWin Beneficial whish projects for companies with split earning to help organizations
Financing of the projects
Al projects consist of a precise knowledge of each country of precise contact info and current policies for each funding possibility.
Also local or international knowledge in how to mass apply for programs including information transaction for those programs who declare insight in where you will apply for funding.
The SAAS software solution also maintains a database for newsletters to the same receivers.
We also participated in many green economy projects in solar energy, wind energy turbines and with greenbond finance with Stock Exhange handling.
Partners and references in Fund Raising:
AgilUdvikling A/S is specialized in globalization and can grow companies on many markets simultaneously. In some cases we do sell companies, especially to foreign companies, if they contain products, which have a value for the international community.

They also maintain multisite webshops for sales of products in many countries, platforms and portals in one admin interface within PrestaShop, WordPress and
ABCDesign – the softwaremaker for fundraising and the campaign leader for Marketing and for Fund Raising Programs.
Santander Bank, Spain
Royal Bank of Scotland (RBS)
The World Bank
CARE.ORG
Development institutions
Many EU institutions
I have been involved in the following project industries: Companies like Vestas, Gaudriout, University projects from DTU, KU, AU, Hospital Projects within Rigshospitalet, Hvidovre Hospital and KAS. The OpenSource projects for the hospitals for Open Patien Journal is made by Michael Rasmussen and VA.GOV.
My references for project funding of projects:
UN Convention for Childhood Rights 1992-2015, Nordic Ministerial Council, Embassy of Sweden, Ministry of Foreign Affairs Denmark, Danida, NOAH, Greenpeace, Give Blood, UK Antislavery 2015, Amnesty International, Red Cross, WWF, Icare – The association for children and parents, Mellemfolkeligt Samvirke, ActionAid Germany, Syntese, Artnet, Bank of Art Money, The Rehabilitation and Research Center for Torture Victims, Rigshospitalet, Tibet Charity, Dalai Lama, Hjemløsecafeen, Hjerteforeningen, Gigtforeningen, Tinitusforeningen, Dansk Røde Kors, The Maytreya Project, Charlottenborg, Dagbladet Information, Nørrebro Lokal Radio, CityTV, Stengade 30, Doctors without Borders, Charity Society, Government of Senegal, SOS Children's Villages, Caritas, Accommodation for ex-soldiers, Visa Center Danmark, Red Barnet, Save the Children (Webdesign and the Stop Sex Tourism campaigns), ADRA, OSMTH, Sct. Anne Church, Cafekirken, Natkirken, Skovlunde Kirke, Bibel.dk, The Seventh-day Adventist Church, Jerusalem Church, Herbergindsamlingerne, Lovsangsstudiet, Easysound, CoNGO, The expat Hospice, UN, Unesco, UNISO, + more
Please call 32177777 ext. 144 for more information att. Michael Rasmussen, E-Mail: info@michael.dk
Please call for an WINWIN offer.